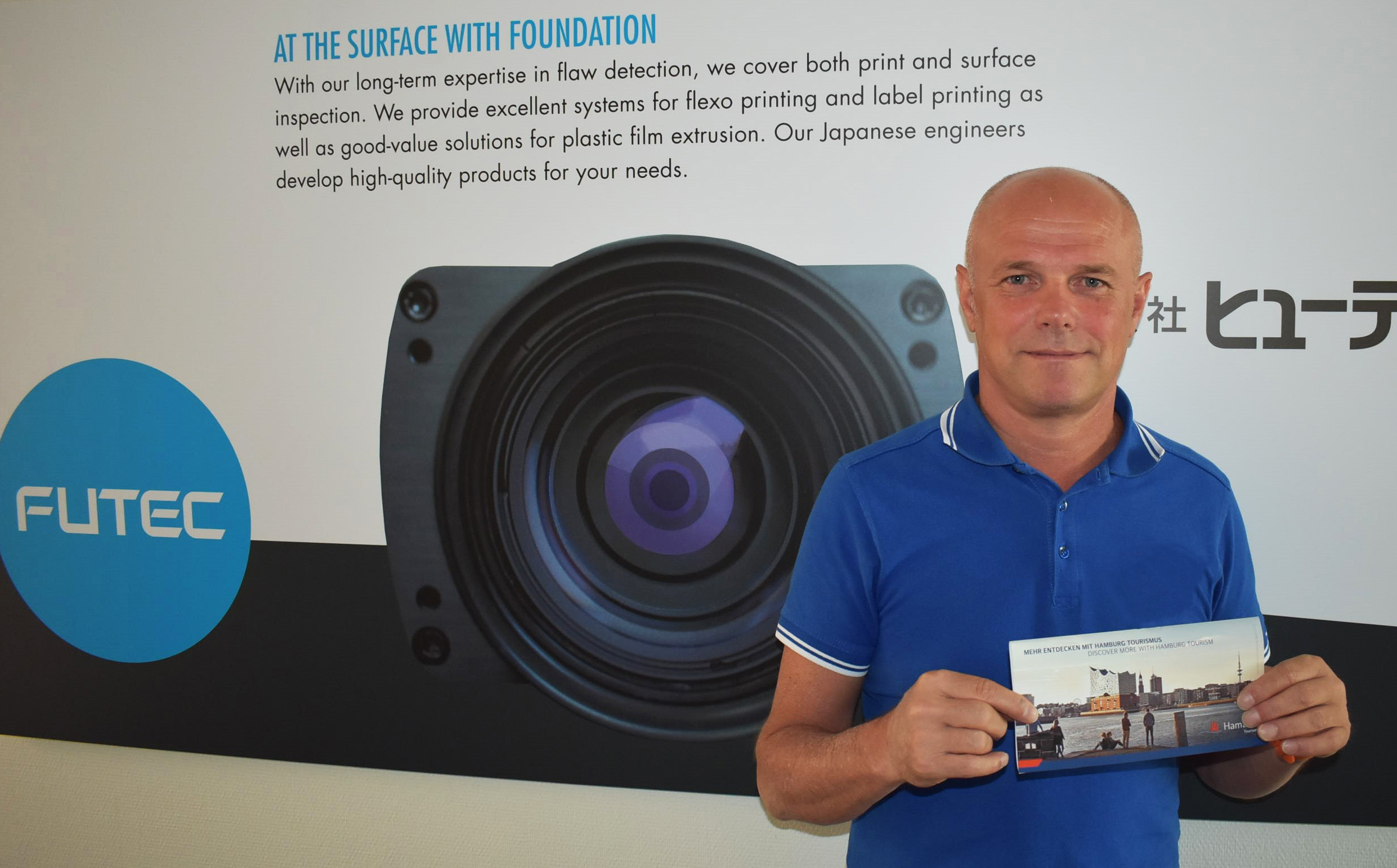 27 Juin

15 years walking on the FUTEC road

During the training session with our staff this week in Duisburg, we had the honor to award one of our members for his 15th anniversary. Gianni Bettoni, our responsible sales manager for Italy and the Iberic territory start his career on May 6th 2004 in the occasion of the DRUPA exhibition in that year.
Since that time, he was always a trusted and highly respected colleague and business partner for his customers. Not only his high level of knowledge and experience in the printing industry but also his personality, made him to an important member of the FUTEC family.
Today we are glad to invite Gianni and his wife Rosy to spend together a hopefully unforgettable weekend in beautiful Hamburg to explore the city on the Elbe and as a highlight to visit the world-famous musical "The Lion King".
We thank Gianni for his contribution to the company over the last years and wish him and us more years together as the good team we are. Much more than this we wish him and his wife a good time in northern Germany.